Daejeon (대전) is the fifth largest city in South Korea. Daejeon is a somewhat quieter city than Seoul, Daegu and Busan, though certainly not small. Daejeon is located in the heart of the Korean Peninsula and forms a major transportation crossroads, with the major north-south highways and rail lines splitting to follow the east or west sides of the country. Nearby mountains (Gyeryong-san National Park, Sogni-san National Park and Daedun-san Provincial Park), temples (Beopju-sa, Donghak-sa, and Gap-sa), hot springs (Yuseong), and lakes (Daecheong Lake) offer many recreation opportunities for travelers and local residents. The city is also home to K-League soccer side Daejeon Citizen, and Korean professional baseball league team Hanhwa Eagles.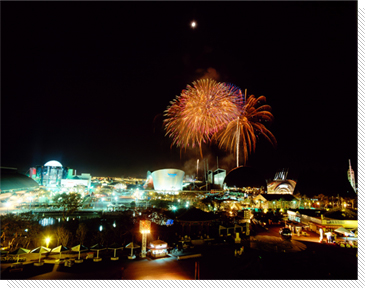 Daejeon, naturally is not a tourist city. As an education and science hub of the country, most of Daejeon sightseeing is related to the field of technology. However, this does not mean that the tourists will not find natural tourist attractions in Daejeon. There are a number of natural attractions which form an integral part of sightseeing tours in Daejeon. One of the main tourist sites in the South Korean city is the Daecheongho Lake at Miho-dong district of the city.
The lake is the third largest artificial lake in the country and the work for it started in 1975. The project was completed in 1980. Besides being an important travel attraction in the country, the lake is also an important source of living for the locals. The lake is given a perfect backdrop by the Mount Yasan which is right beside the lake and creates picturesque scenery. Tourists can reach this beautiful destination via trains and buses which directly take them across to the site of the Daecheongho Lake.
Another popular site is the Yuseong Hot Springs. Situated at the central district of the city, the hot spring is flocked by tourists and locals as the water is considered to have therapeutic value. The water is rich in alkaline minerals making it perfect for treating diseases like Neuralgia and Geriatric. There are a number of legends associated with the hot springs at Yuseong in Daejeon. Tourers interested in traveling to this famous tourist site in Daejeon can easily avail of a bus from Daejeon Station. A short 40 minute drive will lead them to the hot spring.
Another popular site is the National Science Museum, a scientific cultural facility, which features exhibits scientific materials.